We prayed for sunshine as we
held the wedding in our back yard.
But it rained. LOL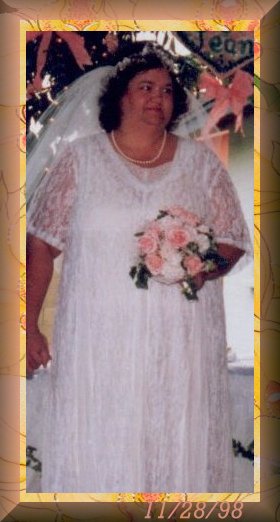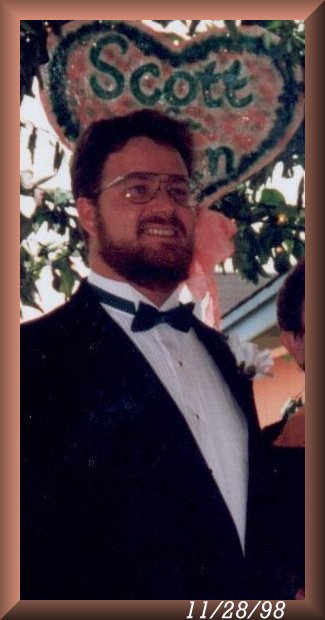 It finally happened. We actually said "I DO".
If you would have asked us the day before, if everything
was going to turn out. I think we both would have said, "NO!"
But as you can see, things turned out just fine.
He looked even more handsome than I ever thought he could
And take a good look at me, as you will never see me looking so wonderful.
Have to say, It was the happiest day of my life.
*Whispers to Amy* "Well ok maybe Second Happiest day."
From This Moment On
(Song we had played at the wedding) (I do swear that I'll aways be there.
I'd give anything and everything
and I will always care.
Through weakness and strength,
happiness and sorrow,
for better or worse,
I will love you
with every beat of my heart.)

From this moment life has begun
From this moment you are the one
Right beside you is where I belong
From this moment on

From this moment I have been blessed
I live only for your happiness
And for your love I'd give my last breath
From this moment on

I give my hand to you with all my heart
Can't wait to live my life with you, can't wait to start
You and I will never be apart
My dreams came true because of you

From this moment as long as I live
I will love you, I promise you this
There is nothing I wouldn't give
From this moment on

You're the reason I believe in love
And you're the answer to my prayers from up above
All we need is just the two of us
My dreams came true because of you

From this moment as long as I live
I will love you, I promise you this
From this moment
I will love you as long as I live
From this moment on